I'm a big fan of meals that are cooked in the oven because they tend to require less hands-on preparation and cooking time. This week-end a family friend taught me how to prepare lamb shanks faster than it takes you to say it. It's a lot simpler than you think it is and it will be the one thing your friends talk about for the next 2 years.
---
---
1/ Ingredients: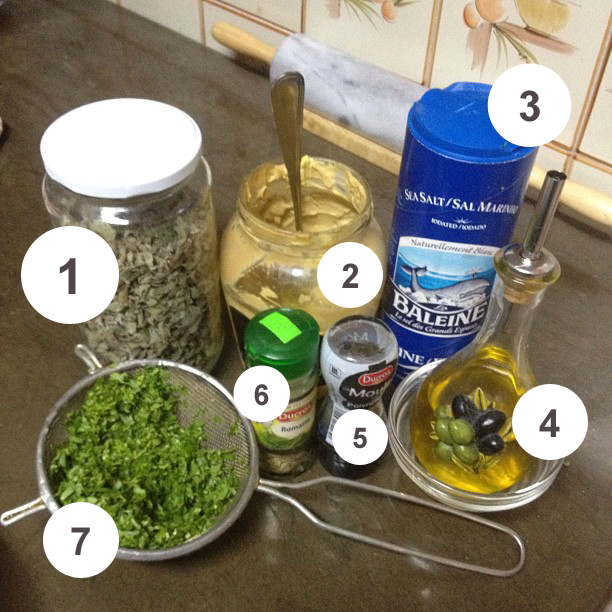 1. Dried Wild Thyme – 2 tablespoon(s)
2. Dijon Mustard – 2 tablespoon(s)
3. Salt – to taste
4. Olive oil – 1 cup(s)
5. Ground Black Pepper – to taste
6. Rosemary – 1 teaspoon(s)
7. Chopped parsley – 1 cup(s)
---
2/ Recipe:
1/ Preparation for this recipe is uber simple. Mix all of the ingredients together in a bowl to create the rub.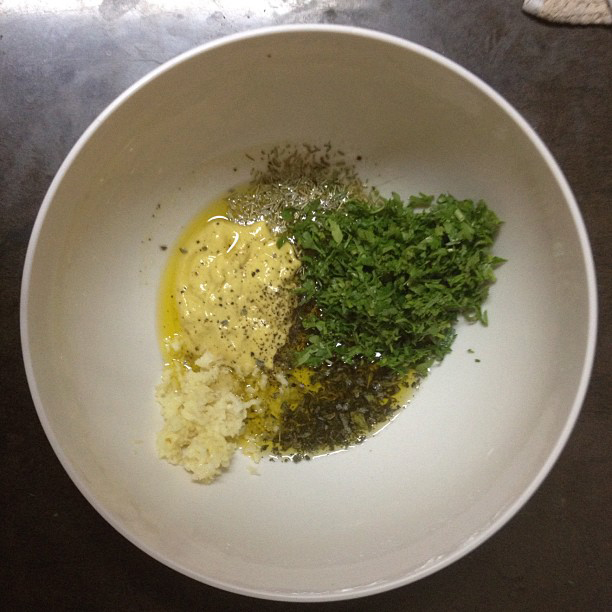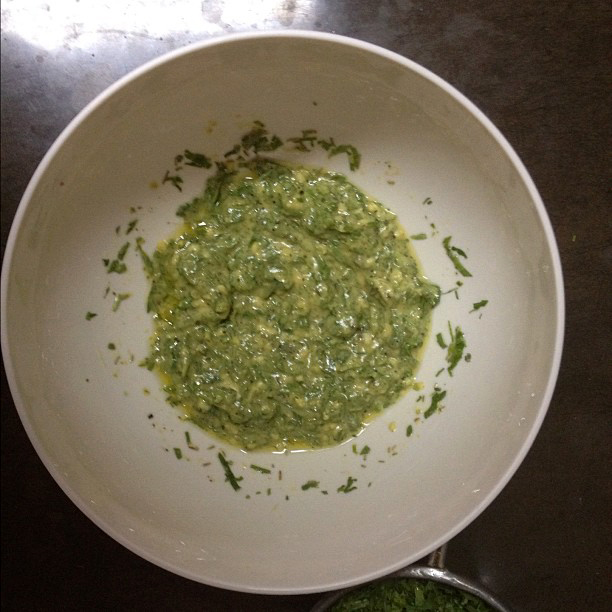 2/ Pass your knife in between the bones and insert it into the meat (1 cm deep) randomly to allow for the rub to go deep into your rack of lamb. Then apply your rub generously. As always do not leave a single drop in you bowl or my grandmother will be unhappy with you.
The rub already contains oil, so simply place your rack of lamb in a pan and into the oven for 45 minutes at 200 Celsius (390 Fahrenheit).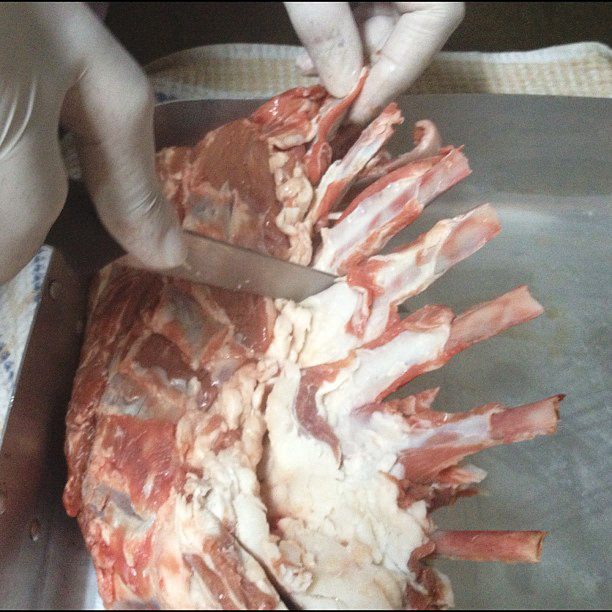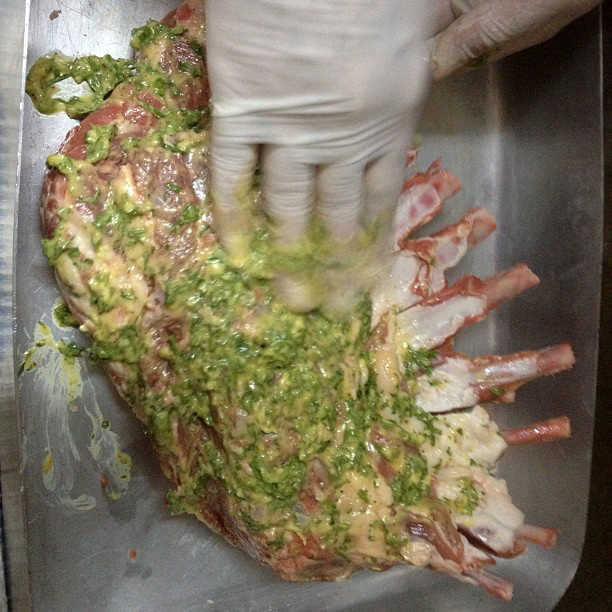 3/ Take the pan out of the oven and take the meat out of the pan. Place your pan on a low fire then add some water. With the help of a spoon melt all the residue that is stuck on the bottom of the pan into the water. Add as much water as you would like to have sauce.
Put the meat back into the pan and cook for another 10 minutes if you like your meat pink, 30 minutes if you like it well done.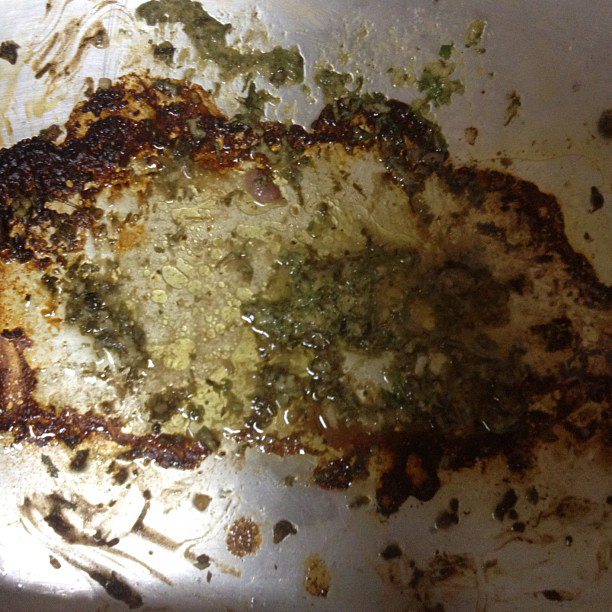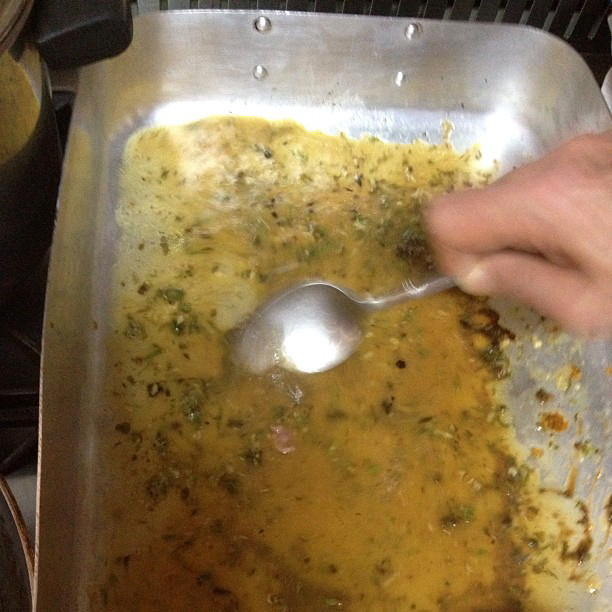 4/ Serve your meat in a large dish and pour all of the sauce into the base of the dish.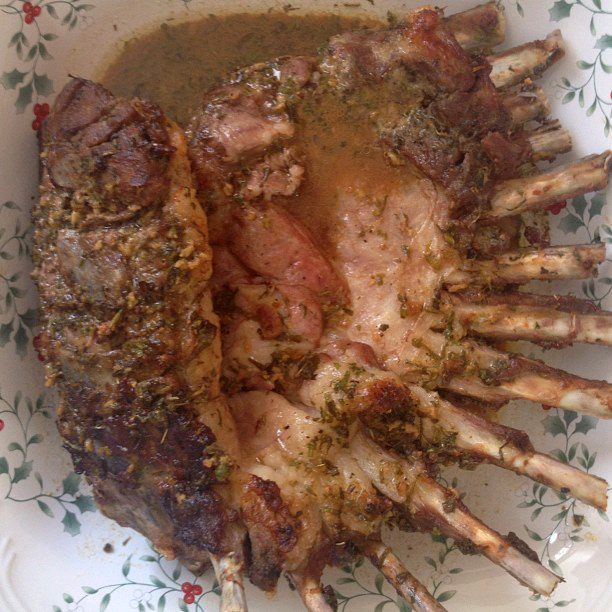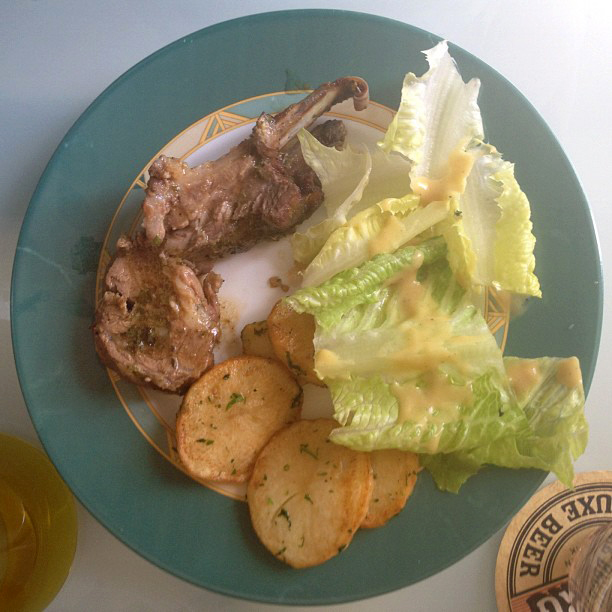 5/ I like my lamb shanks with a side of green salad and pommes de terre forrestières.