Paris may not be the first place you think of when it comes to experiencing great Asian food, but for those of us who live here, it offers great alternatives for when steak frites isn't exactly what's on your mind.
Most notable Asian restaurants are either in the 13th or in Belleville, but one of my favourite Bobun joints is to be found on an inconspicuous street in the 3rd arrondissement that is riddled with a number of insignificant Asian restaurants. Bobun is a dish of vietnamese origins, consisting of a mix of marinated beef (bo) and rice noodles (bun) with fresh mint, shredded vegetables (usually carrots and lettuce), soy bean sprouts, cooked shallots, grilled crushed peanuts, fish broth, and sometimes, on good days, steaming deep-fried porc nems.
Live in Beirut? This one is for you: Where to order Chinese food in Beirut
Taing Song-Heng, located at 3 Rue Volta, is a small family eatery with barely enough space to seat 30 people. The menu here consists of two dishes, Bobun & Pho' (a noodle soup with meat, bean sprouts and some green veggies) in small or large. The only possible customisation of the Bobun is replacing the beef with more nems but that's all you're getting. On any day of the week you can find a long line going around the block of hungry patrons waiting to be seated on the communal tables before downing the delicious contents of the large plastic bowls they are served.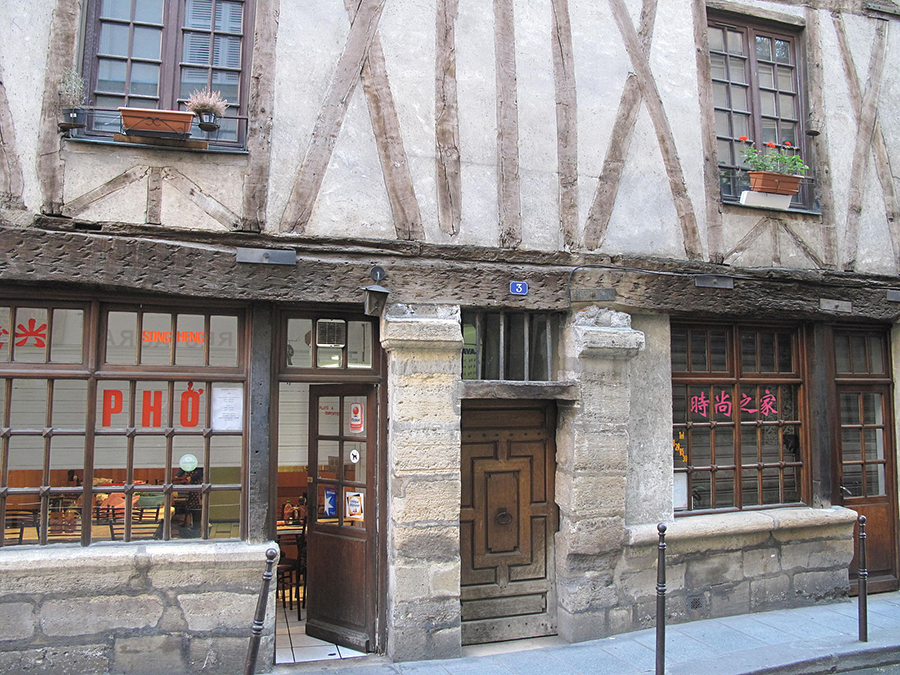 If you find yourself with nothing to do on a rainy saturday, or are on vacation in Paris and you feel like a small cultural break, I strongly suggest pairing a Bobun pilgrimage with a cultural excursion to the nearby Centre Pompidou. Get your tickets to the exhibition online ahead of time so you don't have to wait in line and start by heading out to Rue Volta early, noon-ish, to make sure you beat the crowds. Wait at the door to be seated, order a small bobun (unless you're a big eater) and a Tsing tao beer. Begin by sampling the different ingredients, before mixing the whole thing up to make sure you really get the full flavor of the fish sauce in every bite.
See also: Another of my favourite asian restaurants in Paris, for Japanese tapas & Sushi: Hyotan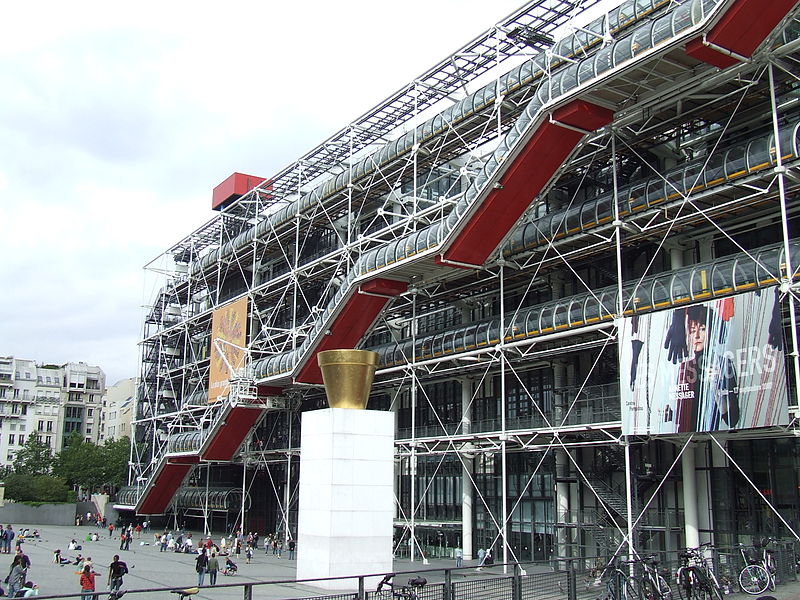 When you are done, walk up to the till to pay and step out into the lively streets of Paris, heading for the Centre Pompidou, which is a 10 minute walk from the restaurant. Whether you've been there before or not, I really suggest you explore the permanent collection for a couple of hours as well as check out whatever temporary exhibition is on the program. After which you can go up to the last floor of the centre for great views of Paris and a nice afternoon tea at the upscale Georges, or join artists, students, and families that are hanging out on the parvis, sitting or lying down on the tilted floor, enjoying the fresh air.