I have had one hell of week. With colleagues having flown in from all over the world to attend a series of workshops and the Paris Book Fair, it has been hectic and full of beautiful rich meals but exhausting. As we were lunching on some of the best grilled chicken in town, and discussing the pros and cons of Deliveroo, one of my equally 'permanently hungry' colleagues told me about a new service in town, Frichti.
The promise is simple, wholesome food, cooked with love and great locally sourced ingredients. They achieve this by creating central kitchens, hiring great cooks, and buying their produce from producers they trust.
Every day, the menu changes, but the concept remains the same. Small appetisers, healthy main dishes, a kids menu, homemade deserts, amazing cheese and cold cuts, and a curated selection of wines and drinks. The prices are extremely reasonable, and for the variety you get, it's almost cheaper than making it yourself. You can pay by credit card, in cash, or using ticket restos. Once the food gets there, all you have to do is follow the heating instructions on each dish and your meal is ready to be devoured.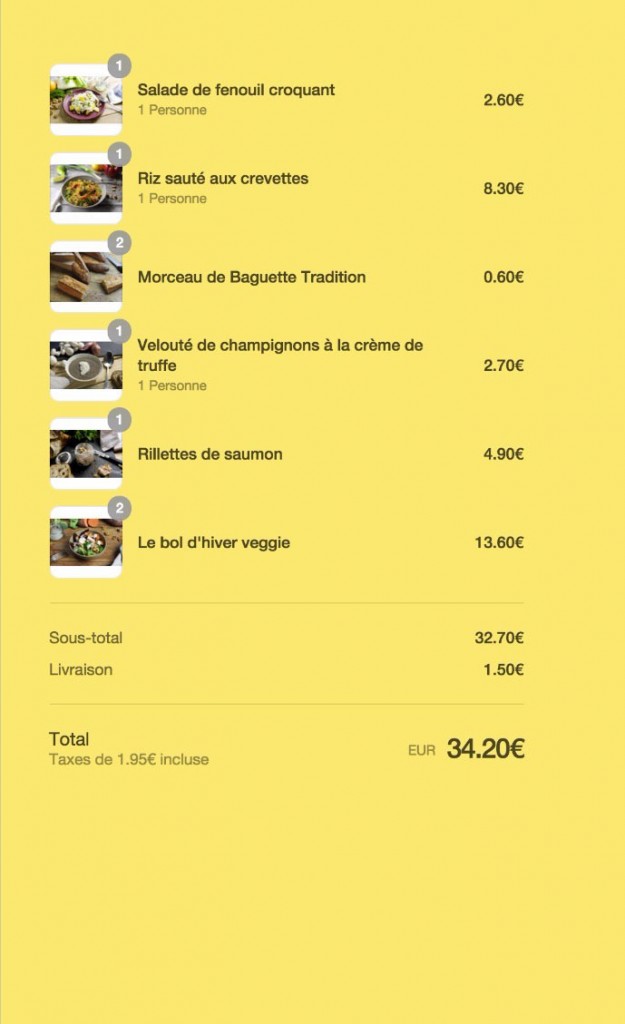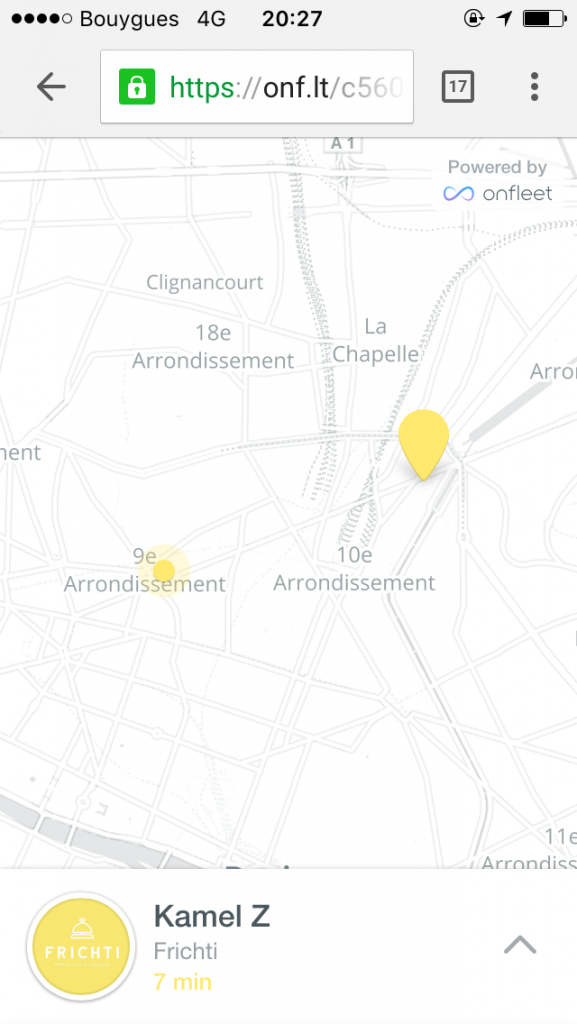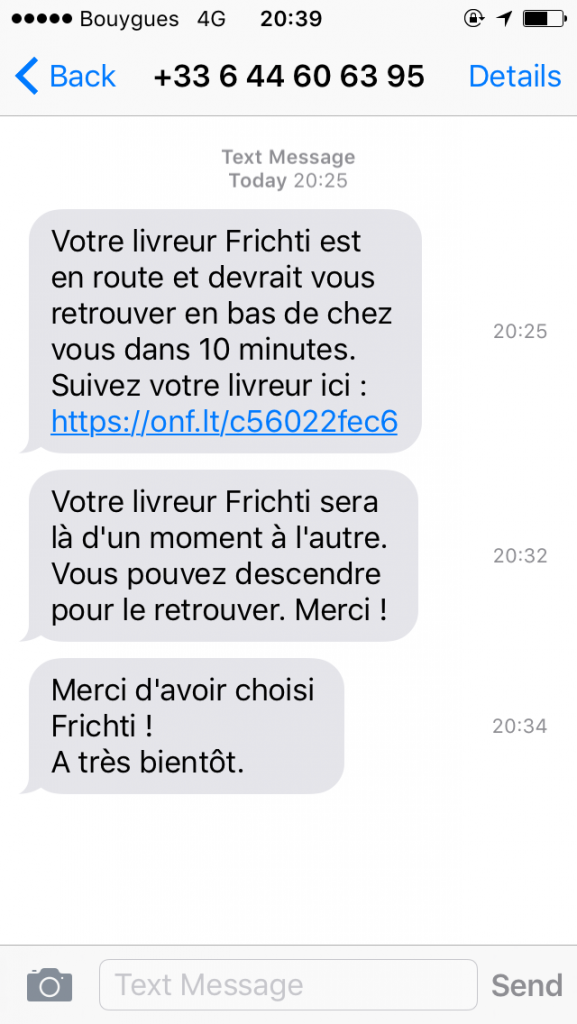 I ordered a fennel salad, salmon rillettes, truffled mushroom soup, 2 portions of roasted winter veggies, shrimp with fried rice and some bread, for a grand total of 34.20€.
I placed the order at 8:03. Within 30 minutes it was here. An SMS is sent to you when your driver leaves the kitchen, and you can even follow him on a map. A few minutes before he reaches you, you get another SMS. The only trick is you have to meet him outside your building, so no lazy ordering in your pyjamas.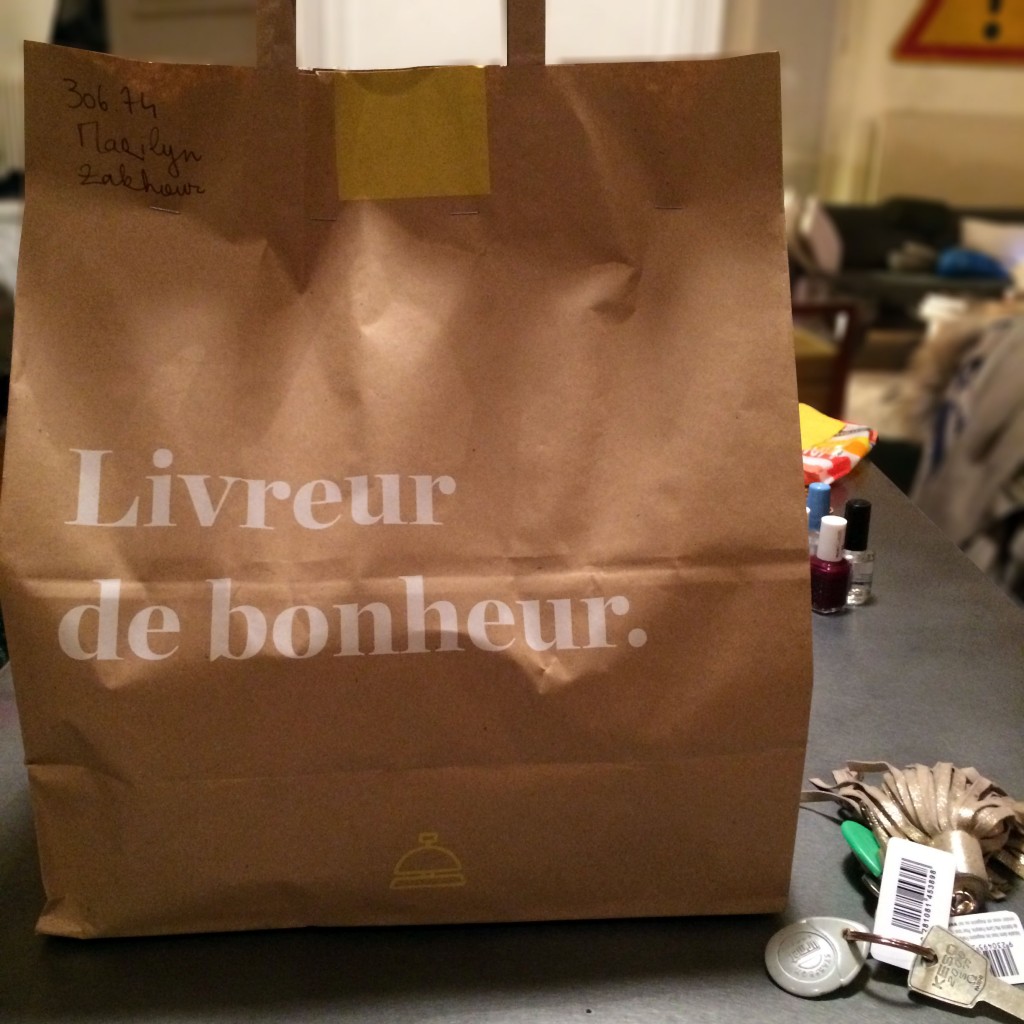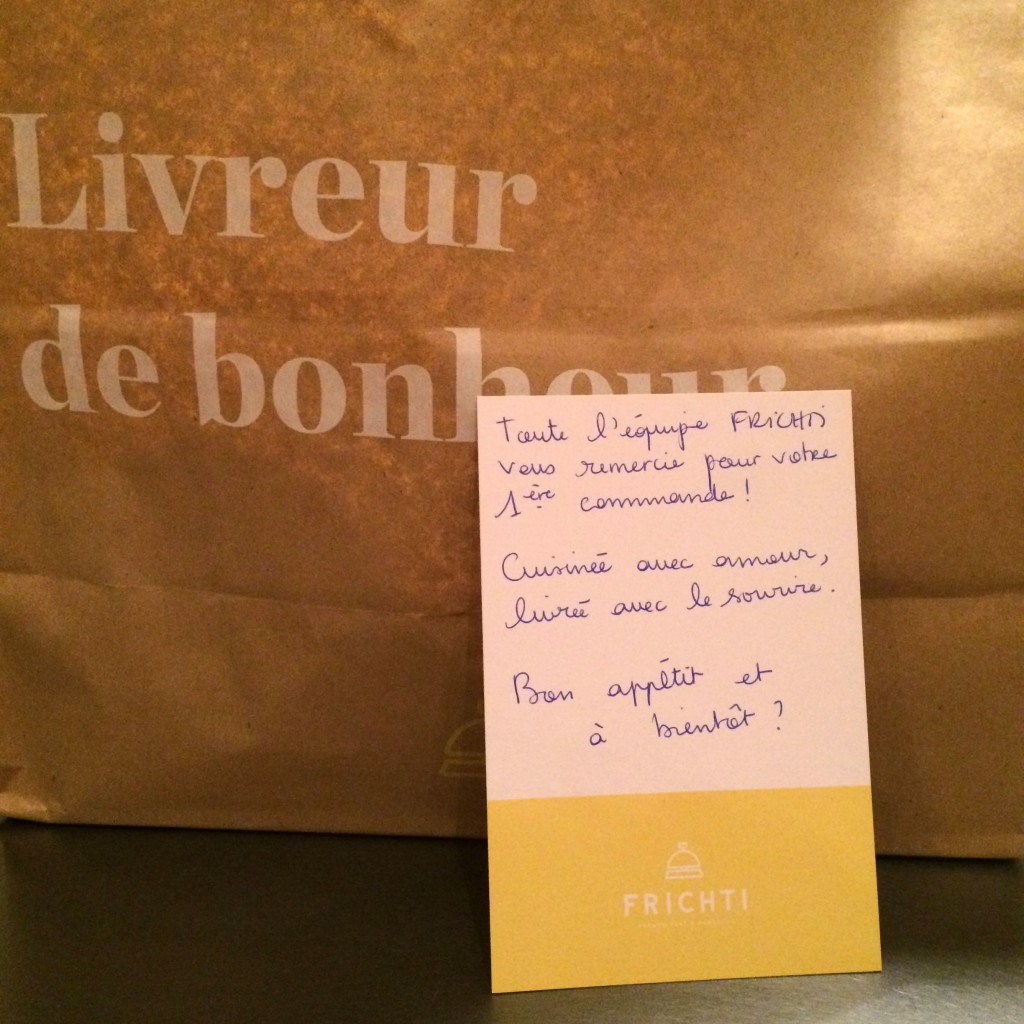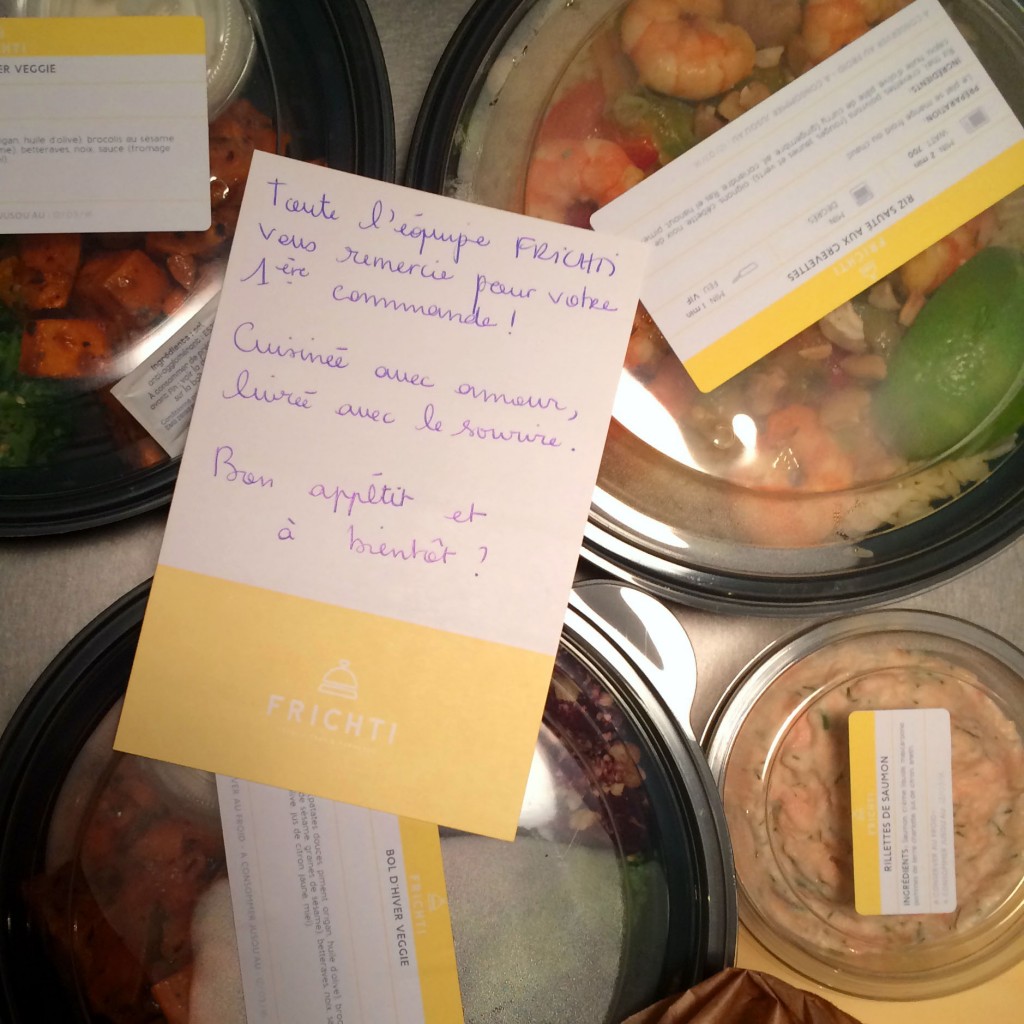 The containers are neatly packed in a brown paper bag that says "Livreur de Bonheur" (Delivering Happiness). When you order you can tell them how many sets of cutlery you need so they don't send any useless plastic. Inside was a hand written note, thanking me for my first order. The food is beautifully packaged in small plastic containers, with the heating instructions stuck on top. None of the dishes required more than 2 minutes of heating in the microwave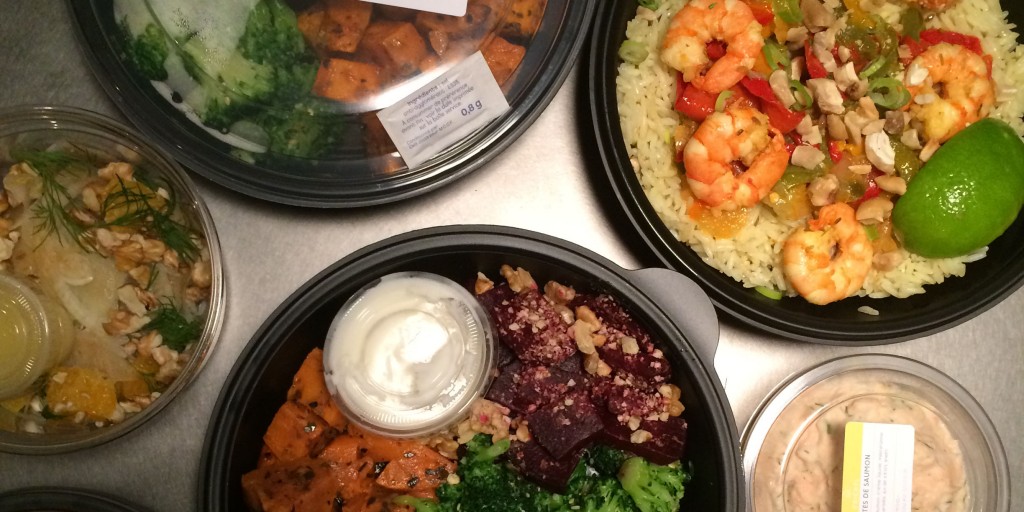 And now, for the moment you have all been waiting for. The food. I don't want to over sell it, but the food was really good. Like blow my mind good (in the context of food delivery that is). Nicely flavoured, simple, comforting food. Just the way I like it. The portions are extremely fair, and we couldn't finish everything we had ordered.

I really couldn't recommend it more. If I have any advice it's don't order in a rush. Unlike Deliveroo they don't guarantee quick delivery, and they seem to prefer it if you order in advance.
And because they are #DamnGoodFriends they've given me a promo code to share with you lovely people. Click on the link below and you'll get 5€ off your first order.
And because you are also a #DamnGoodFriend so will I. 🙂