I posted one of my food doodles today and someone told me I should publish them. I don't think I'll be working on getting a book deal any time soon, but I thought that I could at least share them on the blog.
I studied architecture and although I don't miss most of it, I still love loosing myself in drawing. The only time I get to do that is when we are on vacation, so most of my drawings are made while traveling, on whatever notebook happens to be there.
The snaps below are from a trip we took to Japan last year. We went in the beginning of April, and were extremely lucky to be able to witness the Sakura trees blossoming.
Our first destination was a quiet spring town, called Arima Onsen.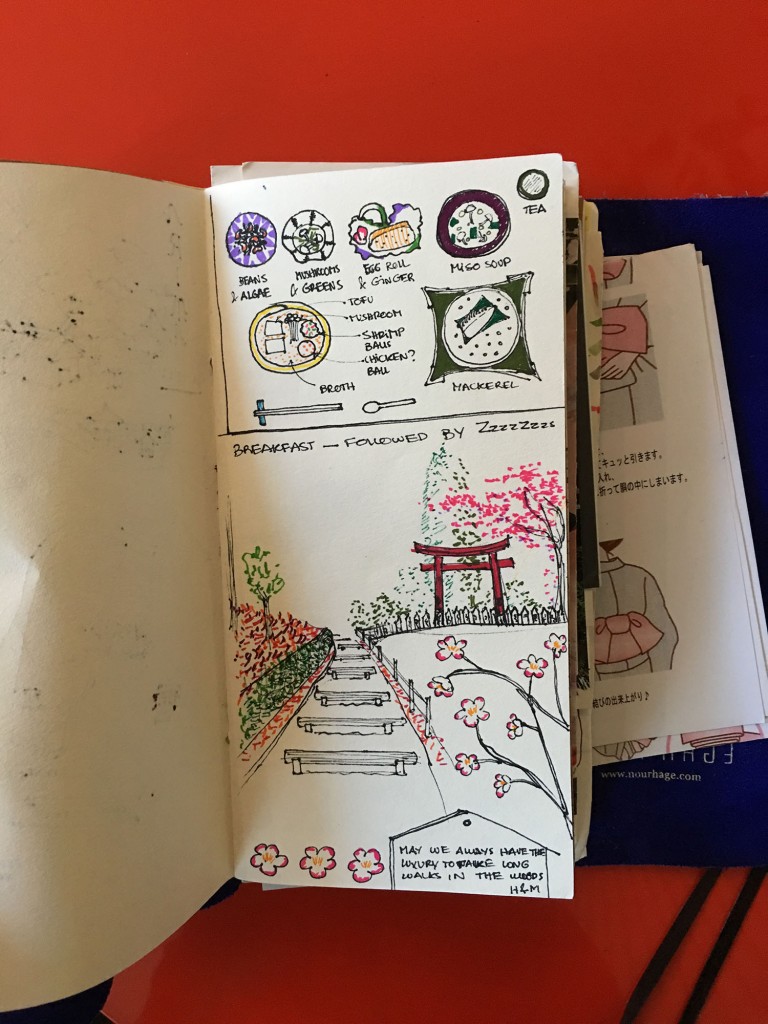 We climbed the beautiful Shinto Shrine Mountain, Fushimi Inari, and ended the day in Murayama Park, under the Sakkura trees.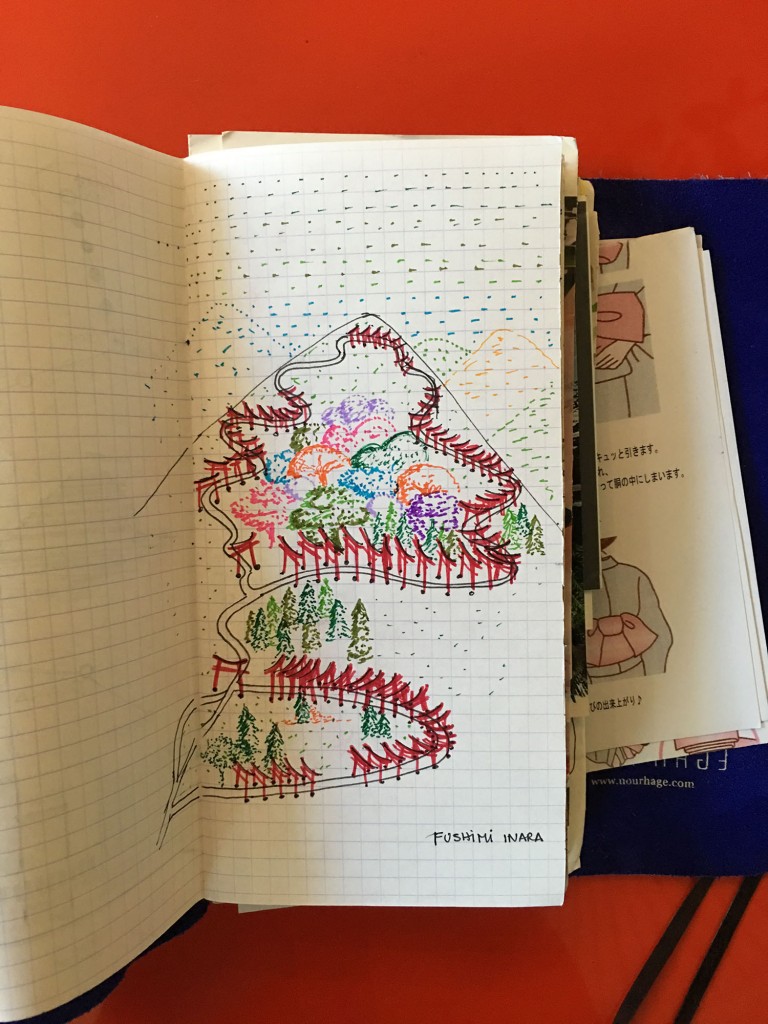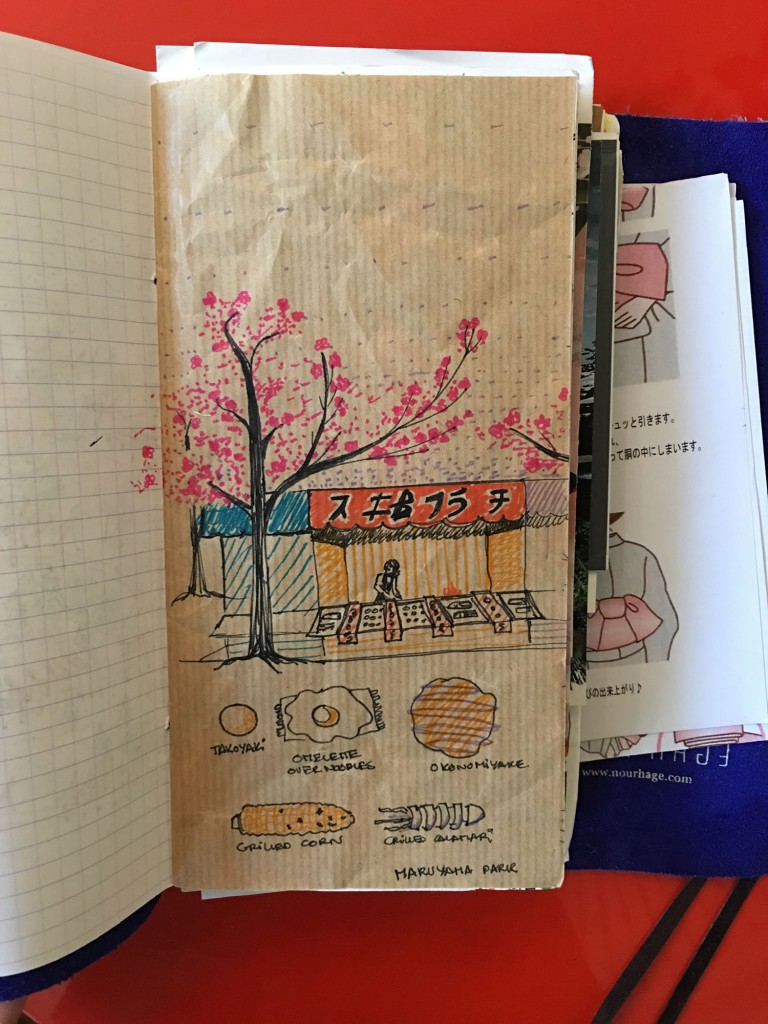 The Bamboo forest at Arashiyama was magical, and we had a meal at a beautiful restaurant by the river, that specializes in tofu.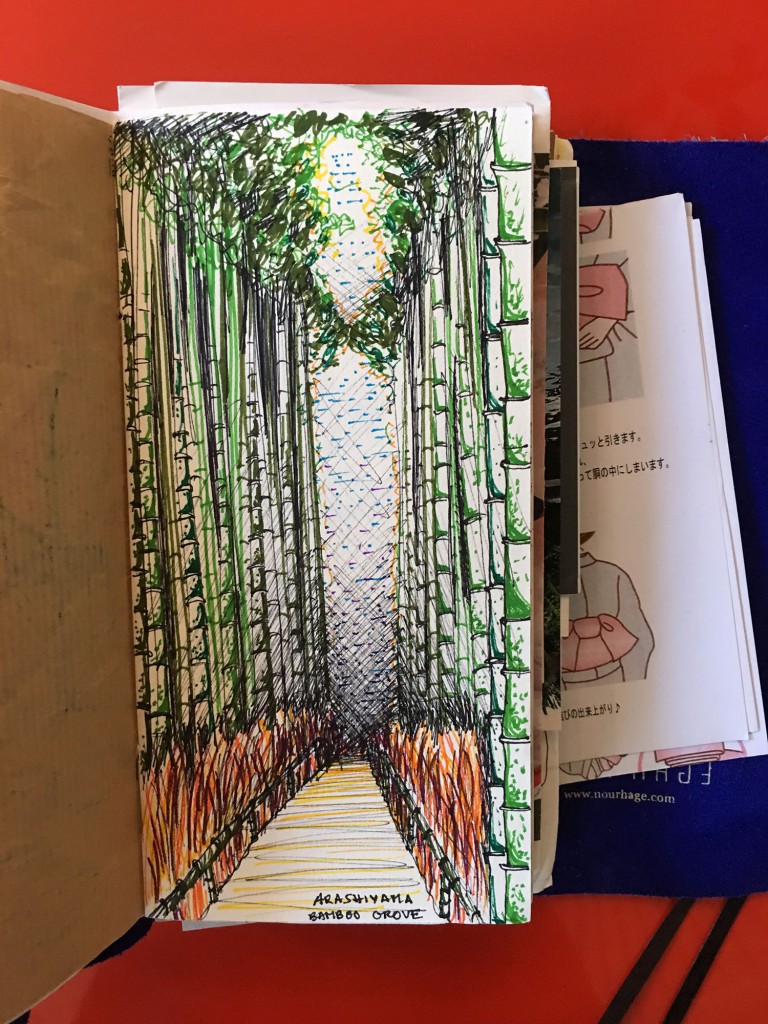 Plenty of time was spent in markets, eating the best sushi in the world, and binging on pickles.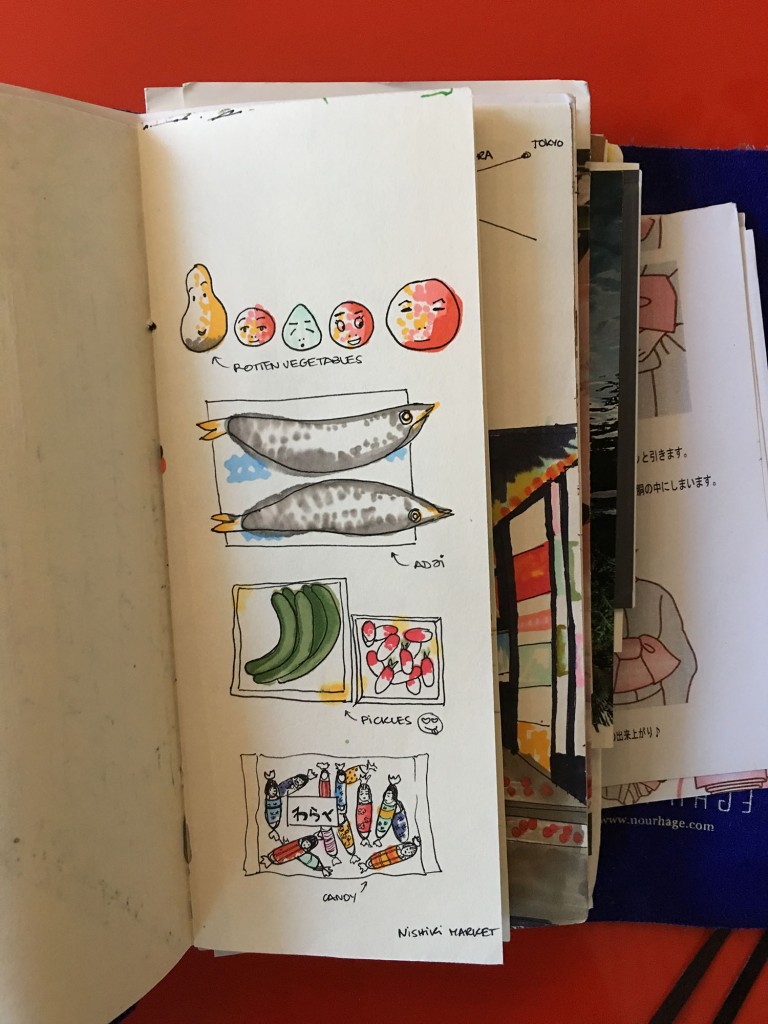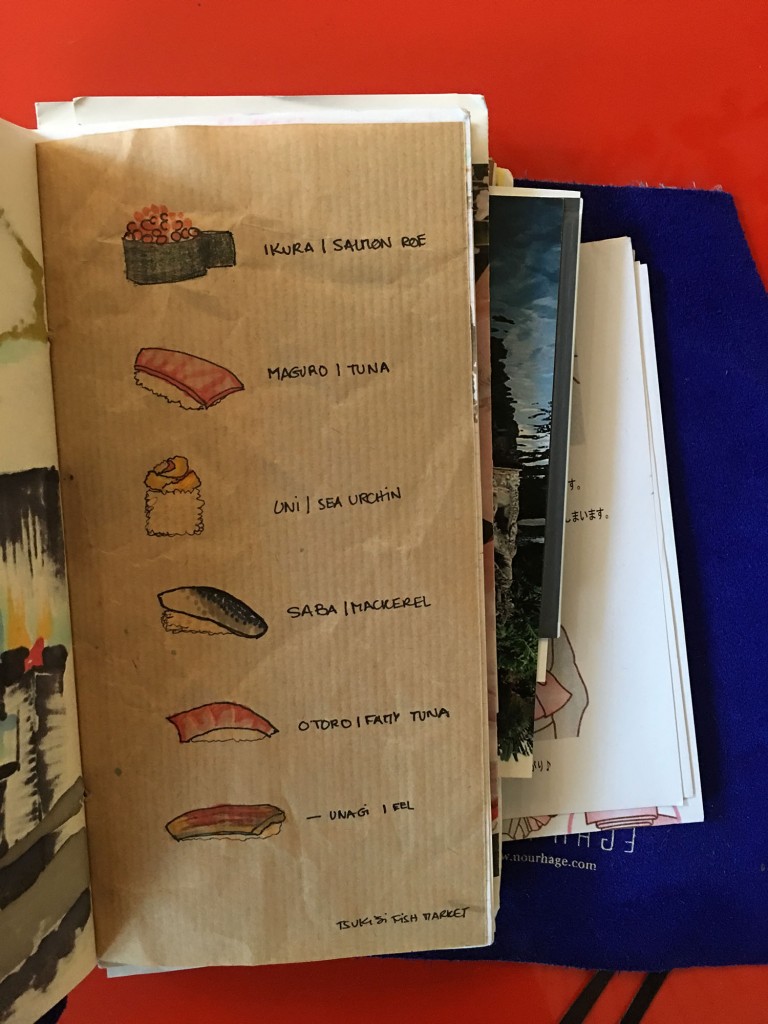 We paused in Hakone, and stared at Mount Fuji.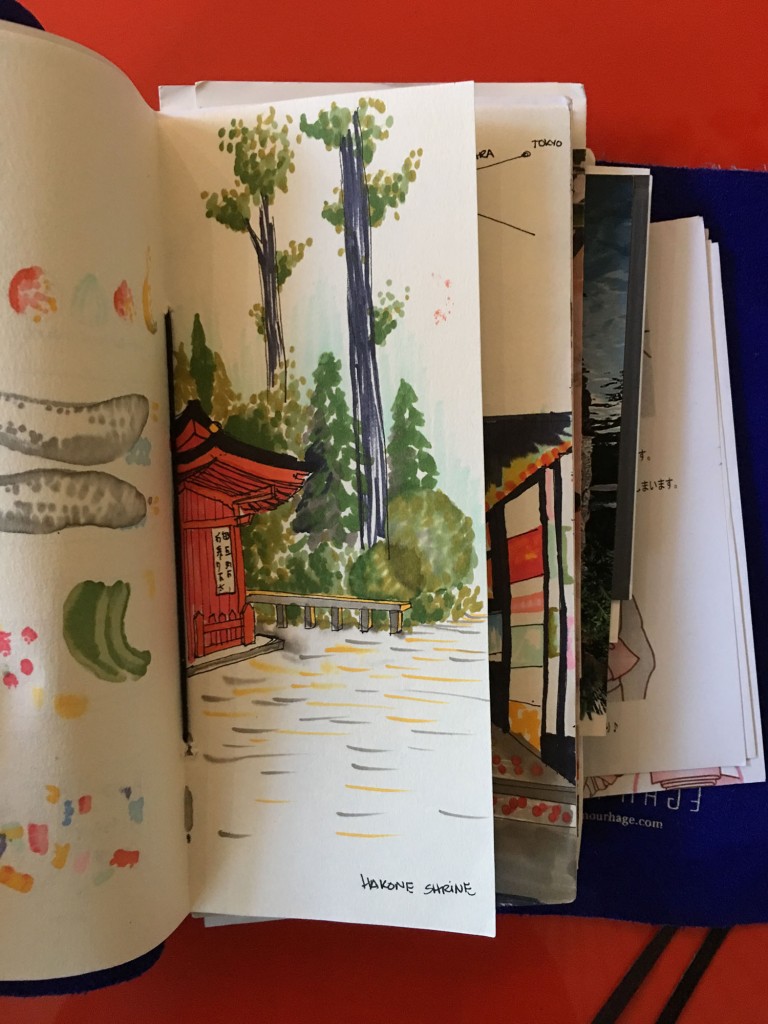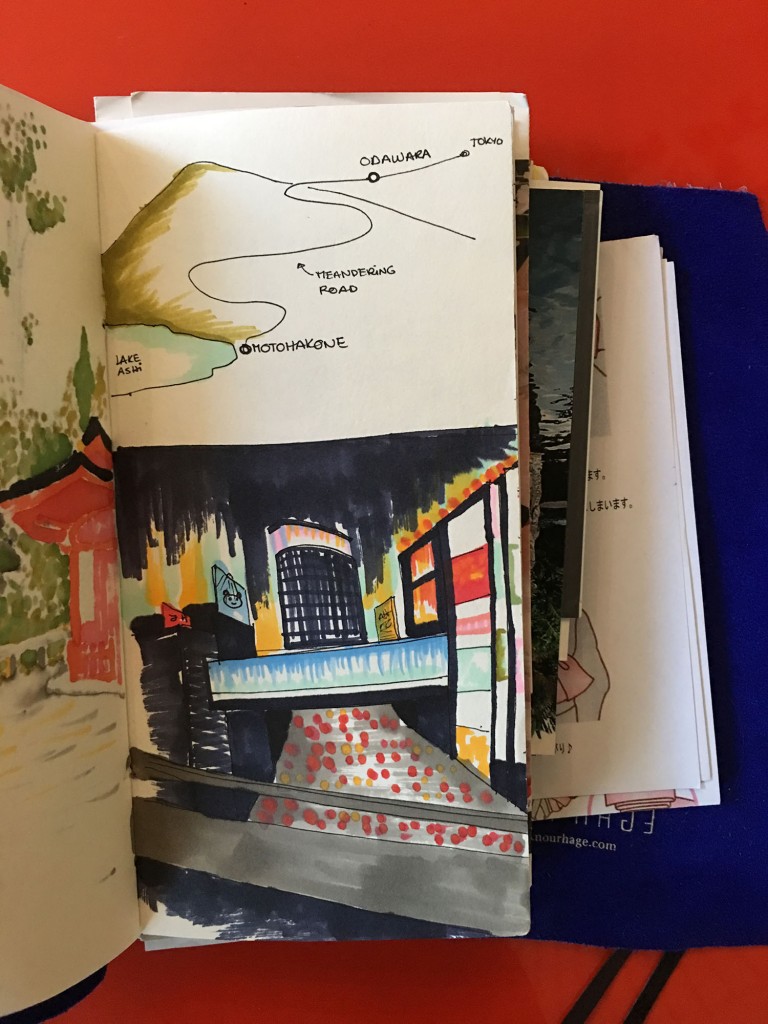 In Tokyo we tackled the busiest crossing in the world, and crashed a wedding.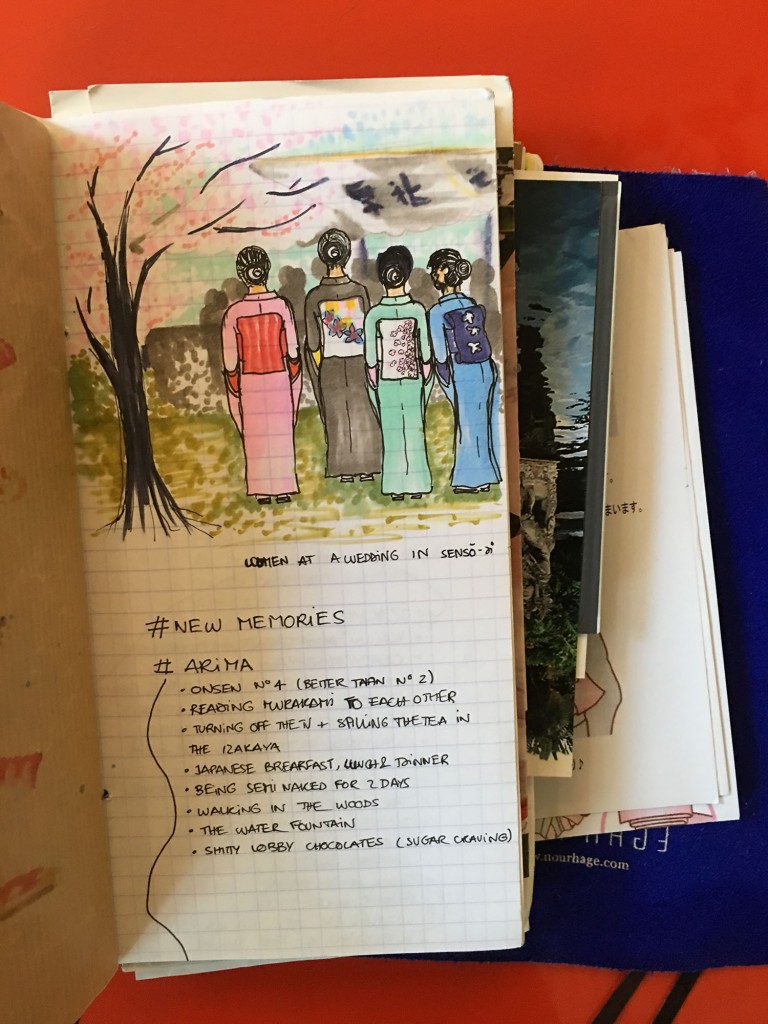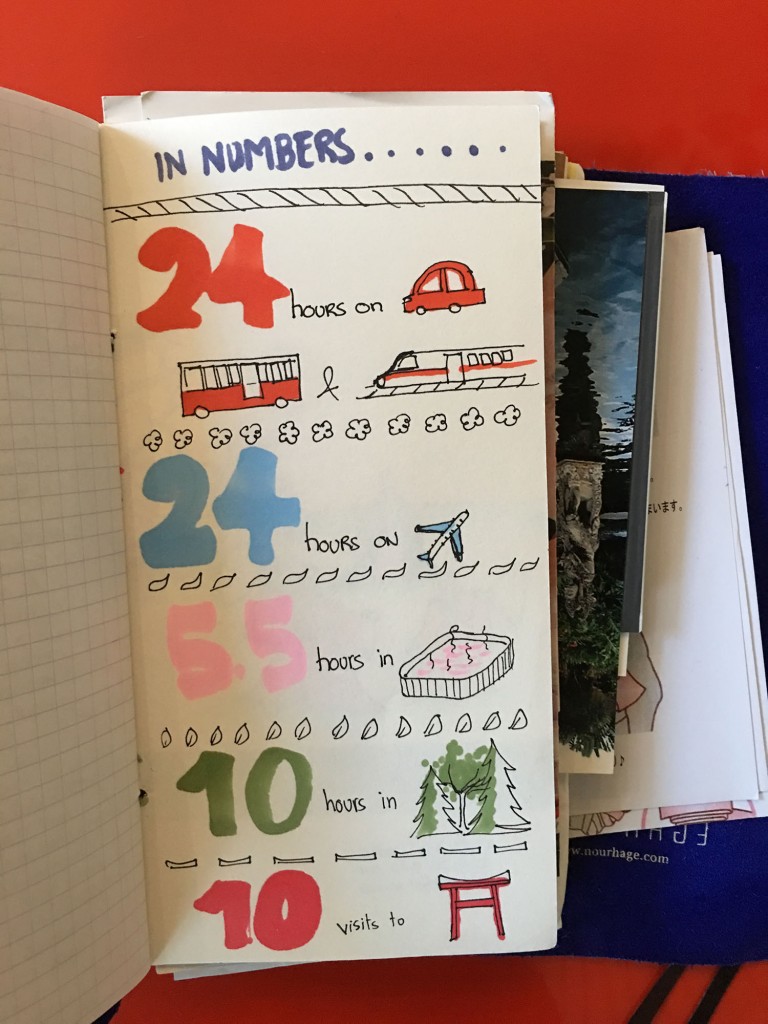 After endless hours on planes, trains, and automobiles, we ended our journey with a Kabuki representation that was out of this world.