[blockbox]This post is by a friend of the blogger.
It does not represent the views of this blog. [/blockbox]
For some it's a recreational activity every now and then,
for others it's a pure passion.
Hunting in Lebanon, though not regulated or legalized officially, is practiced by tens of thousands of hunters in this ecologically diverse country.
Labeling this hobby by many people as a crime reflects an ignorance of the details of hunting, or rather injustice towards it.
Hunting existed since humanity's inception and if practiced responsibly, it could be sustained and sustainable.
Some poachers in Lebanon are ruining the nature and the image of hunters by practicing excessive hunting of legal birds or hunting of illegal birds like hawks, eagles, owls, storks, pelicans, goldfinches, bulbuls, etc… Abolishing hunting does not solve the problem; rather, a change of mentality is required.
However, some benevolent and professional groups and individuals are trying to raise awareness and pushing forward to regulate it legally through guidelines and laws for hunting.
For more info about hunting in Lebanon, and the efforts done to regulate and raise awareness towards this hobby to sustain it and protect the environment, please visit the Pro Lebanese Hunters facebook page.
JOIN ME ON A DAY OF HUNTING
Our story begins on a Sunday dawn, we were in Bchaale to hunt one of the favorite game birds for professional hunters: song thrushes (Semmon in Arabic).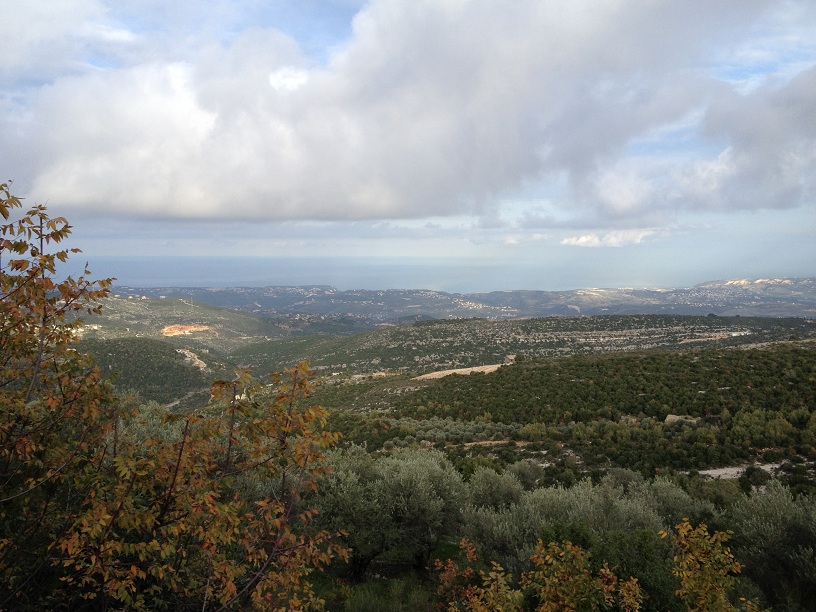 Song thrushes feed mainly on olives. The bird is known for its challenging nature, its extra cautiousness, high speed, and its sensitivity to the weather.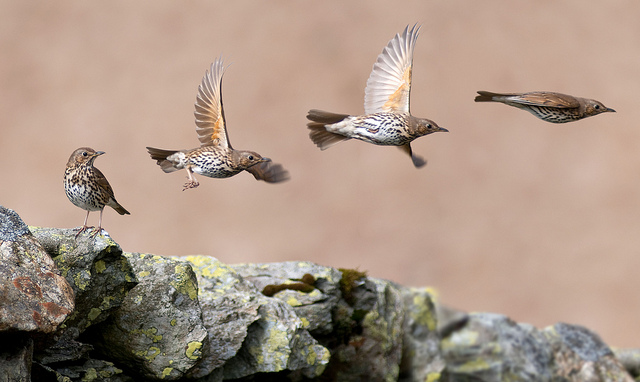 At the end of the journey, the results were 6 song thrushes. Even though it can't be labeled as a very successful result, 6 thrushes did still make for a magnificent meal, at least healthier than any farm-bred bird.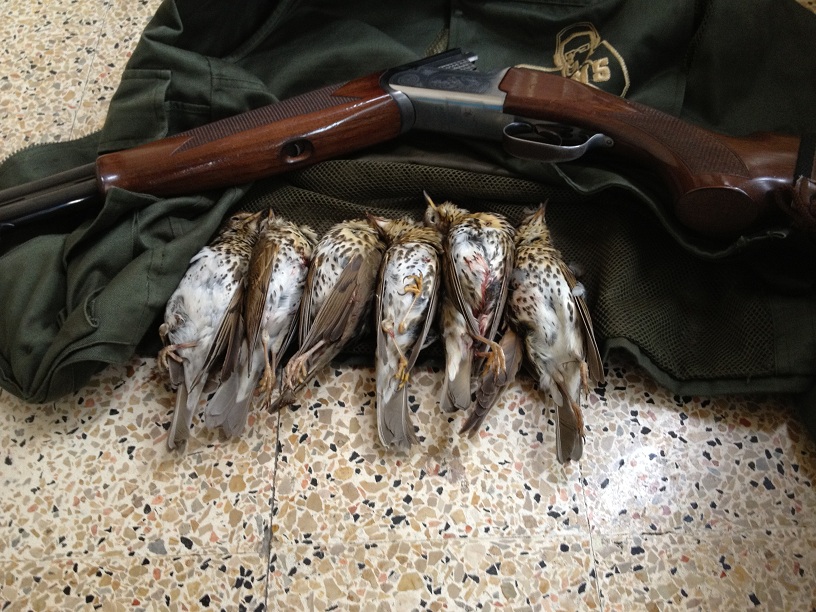 After plucking and cleaning the thrushes: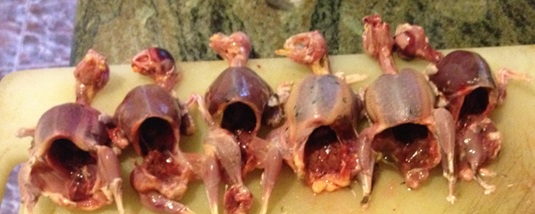 We applied the following sauce:
– 3 tablespoons of BBQ

– 1 tablespoon of honey

– 2 tablespoons of dried herbs (herbes de provence)
We baked the birds in the oven for 45 minutes, and here is the delicious result: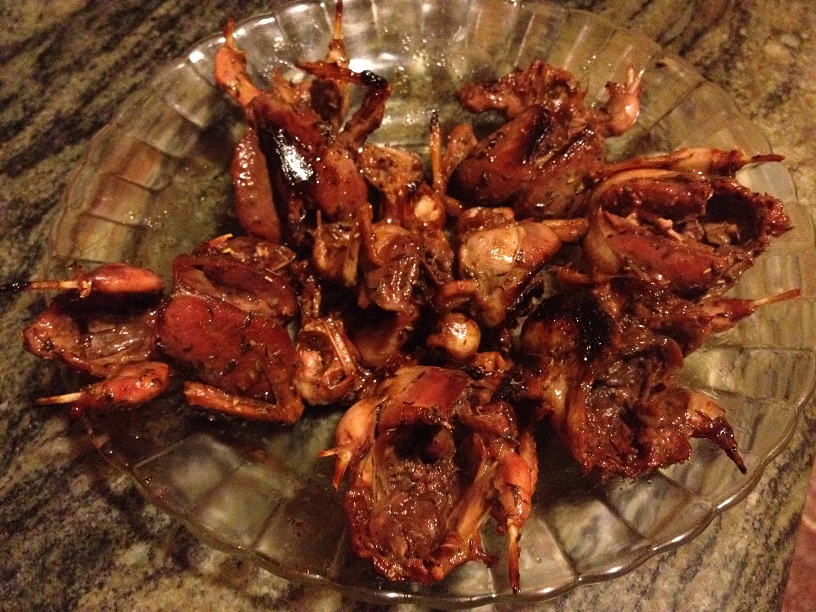 Author's Biography: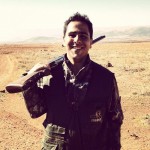 Mohamad Ablel Hak has a BE in Computer Engineering from American University of Beirut. Team Manager at Murex Software company. Family, Hunting, Football, Movies.. In that order
Follow him (or send him bird-loving death threats) on twitter: https://twitter.com/mabdulhak