Got a foodie in your life and not quite sure what to get them for Christmas? I thought I might inspire you to help them indulge in their passion, so I made a list of things you could give them this holiday season.
---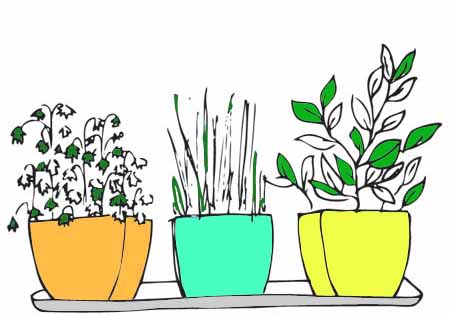 A fresh herb garden
Herbs are the secret to any good recipe. From Basil, to Parsley, to Coriander, to Aneth, to Rosemary, to Thyme, and the list goes on. Make sure your foodie never lacks their favorite herbs by getting them an arrangement of fresh herbs. They will make the house smell great and the food even better. I got mine at the Gardening Brunch. Try asking your green grocer if they can get you the plants and go to exotica for nice pots.
---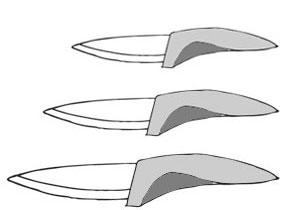 A set of ceramic knives
Forget stainless steel, ceramic knives are all the rage this year. Because of their resistance to strong acid and caustic substances, and their ability to retain a cutting edge longer than forged metal knives, ceramic knives are a much more suitable culinary tool for slicing boneless meat, vegetables and fruit.null
---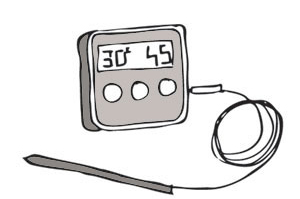 A cooking thermometer
Another great gadget for the serious cook, a cooking thermometer with easy-to-read dials, a metal probe, and an alarm. Your favorite cook will never over or under cook meat again. You might also want to complement this present with an iphone app that tells you how long and at which temperature a piece of meat needs to cook (based on the type of meat, how you'd like it cooked and its weight). A favorite of mine is Is it ready yet?
---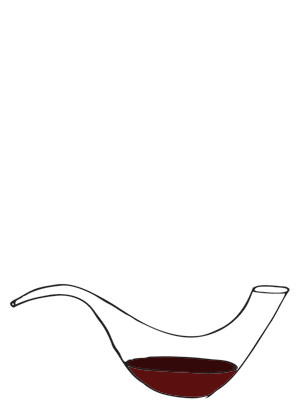 A wine Carafe
Also known as decanters, the elegant and modern serving vessels are more than just an eye pleaser. Used for decantation but most importantly for aeration of the red liquid, carafes stimulate the oxidation processes which trigger the release of more aroma compounds.
---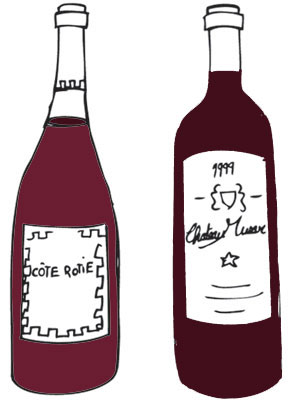 A good old bottle of wine
No foodie will ever say no to a great bottle of wine. Go for a great french wine such as Cote Rotie, a highly respected and increasingly prestigious red wine from the Côtes du Rhône, or if you prefer a local alternative, Hochar from Chateau Musar, a classic and all around favorite of the Lebanese wine industry.
---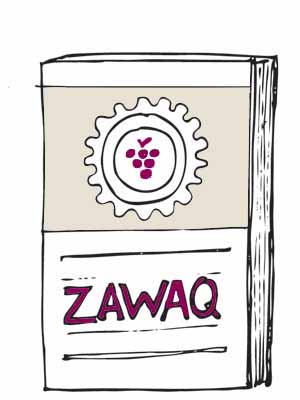 A wine guide
Did you know there are 38 Lebanese Wine producers? Neither did I, until Zawaq came along. Published by Tamyras, Zawaq is the ultimate Lebanese wine guide, presenting every single Lebanese winery, region by region. For each region, the guide lays out the main tourist attractions, as well as tips on accommodation and restaurants in the area, so that the reader can blend the pleasures of wine with an appreciation of Lebanon's rich cultural heritage.
This guide comes really handy for impressing guests or fellow diners at every meal. Whoever you are getting it for will thank you for ever.
Disclaimer: I happen to work for the company who produced this awesome guide, which should in no way discourage you from buying it.
---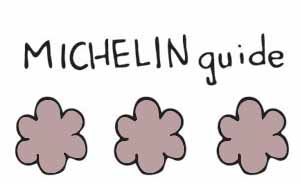 A trip to a 3 star rated michelin restaurant
The Michelin Guide describes restaurants with 3 stars as worth travelling for. If you got a big bonus this year, or you have an important date to celebrate, why not take your loved one on a beautiful trip to one of the restaurants that has earned the unattainable three stars. You can find the full list here. This will be a Christmas to remember.
---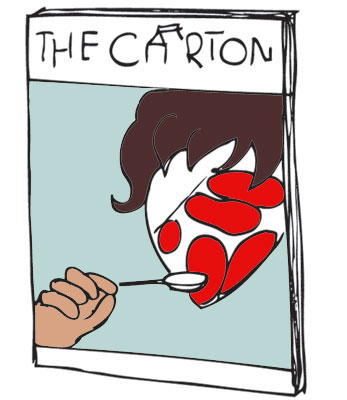 A subscription to The Carton
For those of you with a smaller budget, get the foodie in your life a subscription to The Carton. The Carton is a quarterly publication about food culture and the Middle East. You can buy it online at Antoineonline, or in all Antoine bookstores.
---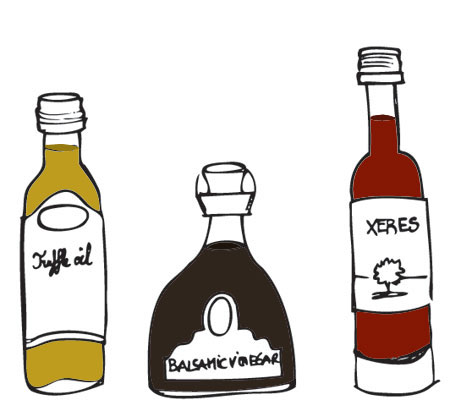 A secret ingredient
Every good cook has a few secret ingredients lying around in their kitchen. Surprise your favorite cook with a new secret ingredient, from truffle oil to aged balsamic to Xeres vinagre. You can find these in most delicatessens. If you are in Beirut head forAziz, La Posta Gourmet, or TSC Signature.
---

Lebanese Olive Oil
Lebanese olive oil used to be a bulky universe with no nuance between oils, at least nothing that compared to spanish or italian alternatives. I can proudly say that this is no longer true. A number of small but serious producers have given us some really good olive oils this year. If you hurry, you can find a great Akkar olive oil produced by the Ghosn family at the Beirut loves pop up boutique (ongoing until December 20). You can also find a hefty selection at the Karen Chekerdjian Boutique located in the port area.
---

A nice selection of tea
In the past few years, tea culture has really evolved in Lebanon. With places such as Awan and Thea the choice has really grown for tea lovers. A selection of 3 or 4 teas with the necessary accessories (tea bags, tea pots,…) is a great gift. If you don't know the first thing about tea, don't panic, go to one of the shops and let the shop owners guide you through your selection.
---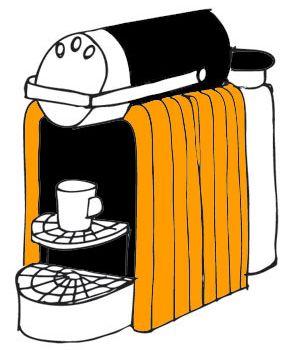 A Nespresso Machine
For foodies who prefer the other caffeinated brew, a Nespresso machine with a milk frother might just be the best present they'll ever get. Make sure to buy a stock of Nespresso capsules to go with it (and of course some fresh milk); No one wants a new toy that they can't use straight away. Head for the nearest Nespresso shop to get your fix.
---