Ten years ago, if you asked me about Paris I would've gladly told you how much I hated this city. I would've said it had no soul, that people were cold and obnoxious and that the whole city and its inhabitants mirrored the cold perfect facades of Haussmann boulevards.
Ten years ago I was dead wrong.
Over the past couple of years, I have been coming to Paris a few times a year and I have admittedly fallen in love with it. I have allowed its warm buzzing neighborhoods to creep in on me. I have developed a taste for french wine and grown fond of cheese I would have never been seen in the same room with. I have marveled at all the delicious things I have had the pleasure of eating.
Fromagerie | Cheese shop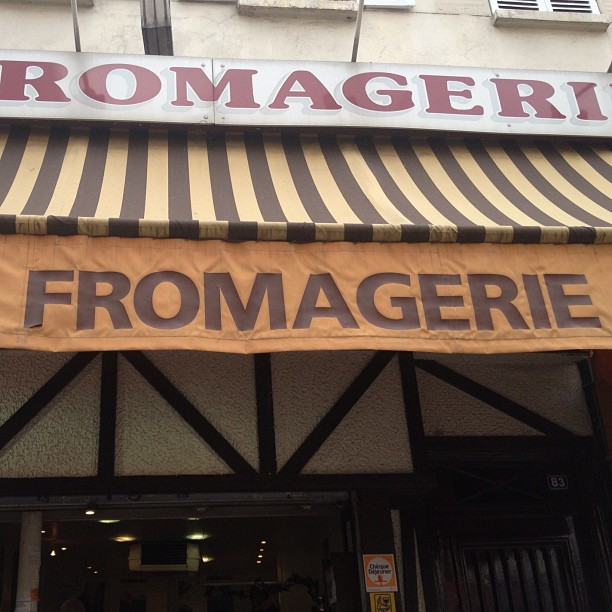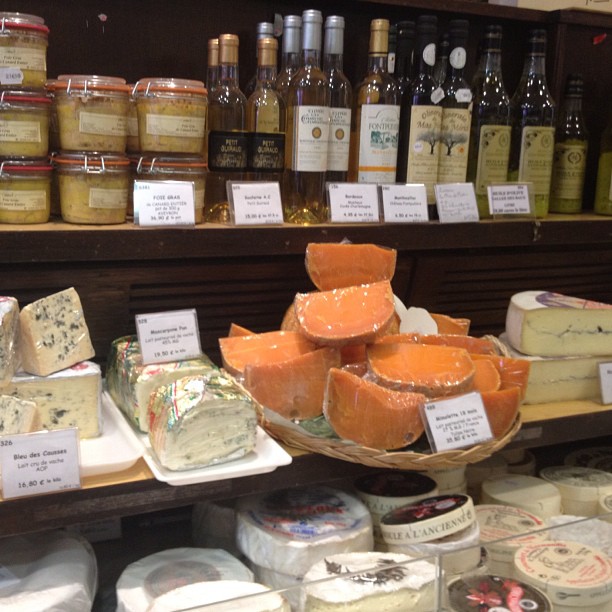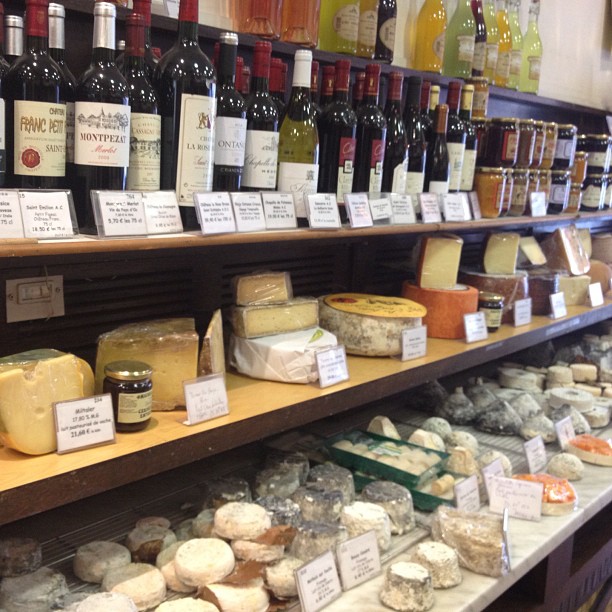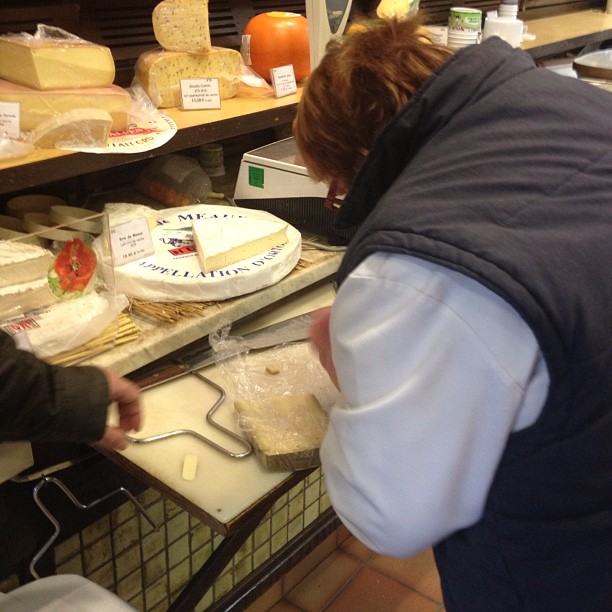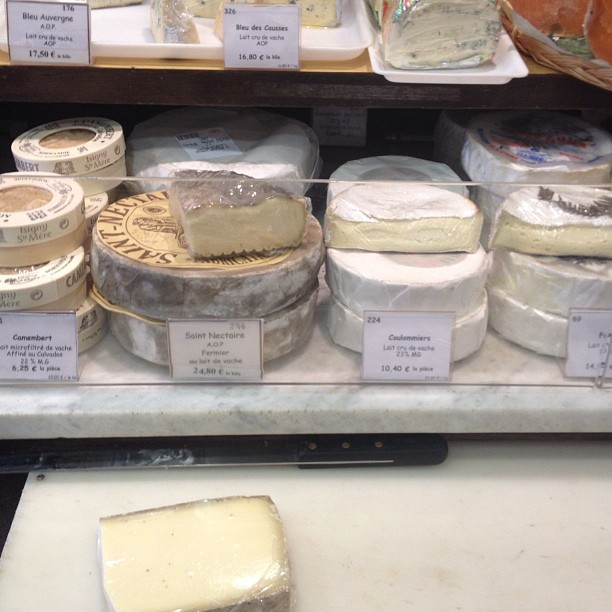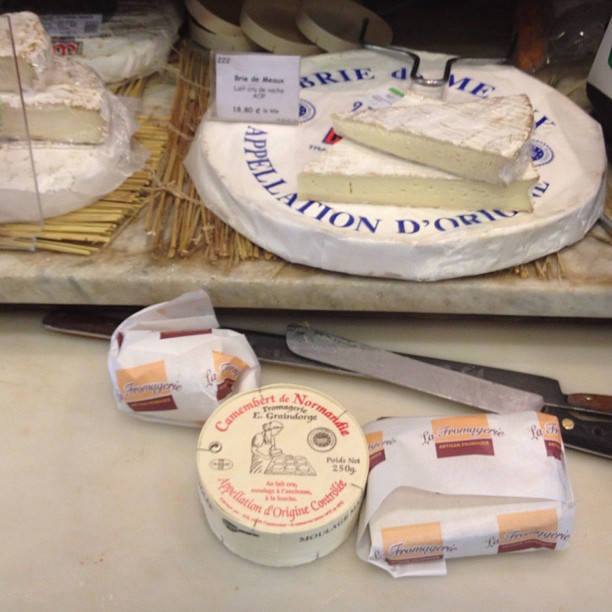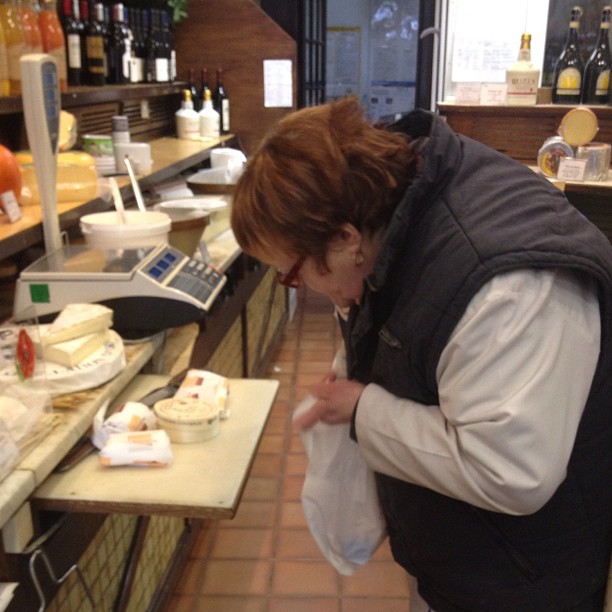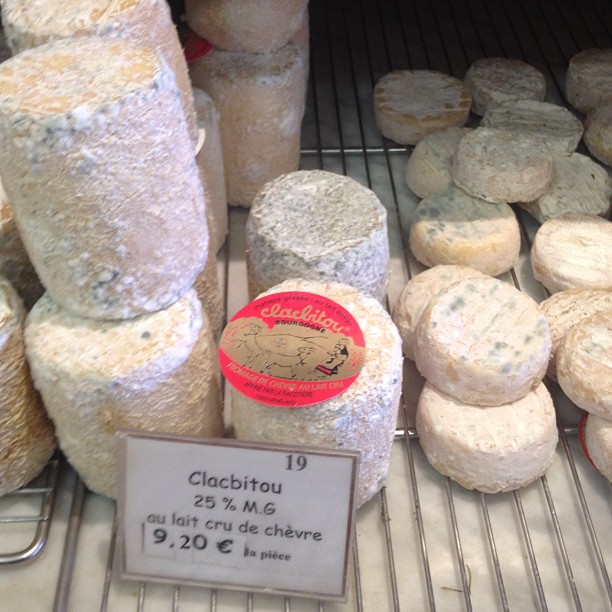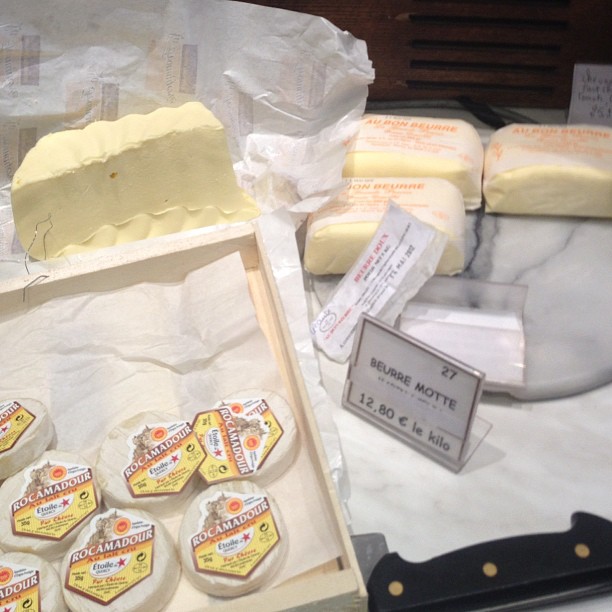 A couple of months back a friend of mine gave me a book by American pastry chef, David Lebovitz, who had moved to Paris 20 years after first visiting it. The book is appropriately titled The sweet life in Paris. It follows the author's often hilarious learning curve as he discovers the rules of social conduct, goes on a hunt for good coffee, or takes a job at the fish market.
The passages that have stayed with me include a lesson on how to cut the different types of cheeses when you're invited for a meal at a french home, a thorough analysis of why coffee sucks in Paris and how to survive it (drink tea), and a great guide to finding your way at local shops. I learnt that as soon as you walk in, one has to great the shopkeeper for fear of falling victim to the infamous parisian rudeness. I also learnt that it is essential to let the shopkeeper guide you through your decision making process, even if you have to wait behind 5 people who will each take up to 10 minutes to buy two pieces of cheese and a bottle of milk.
Légumier | Greengrocer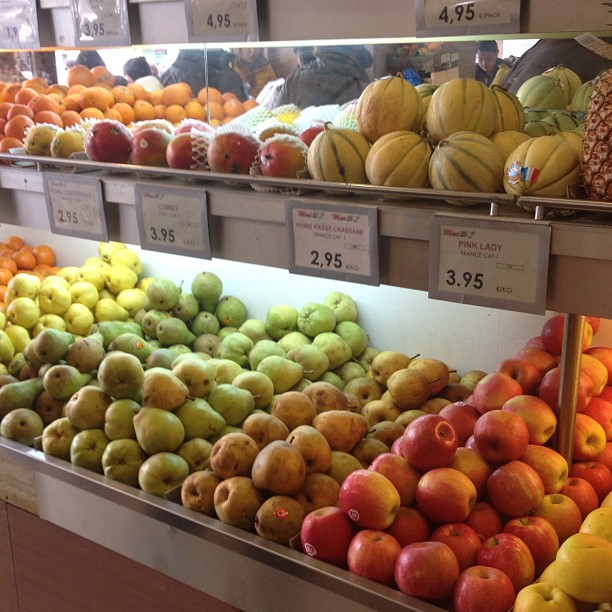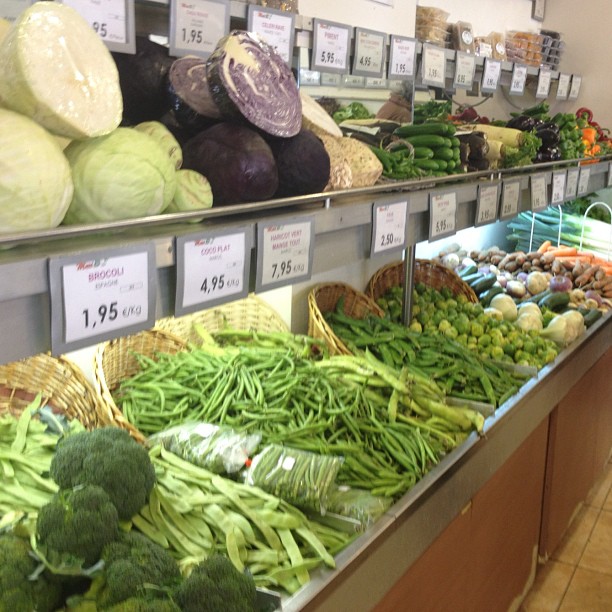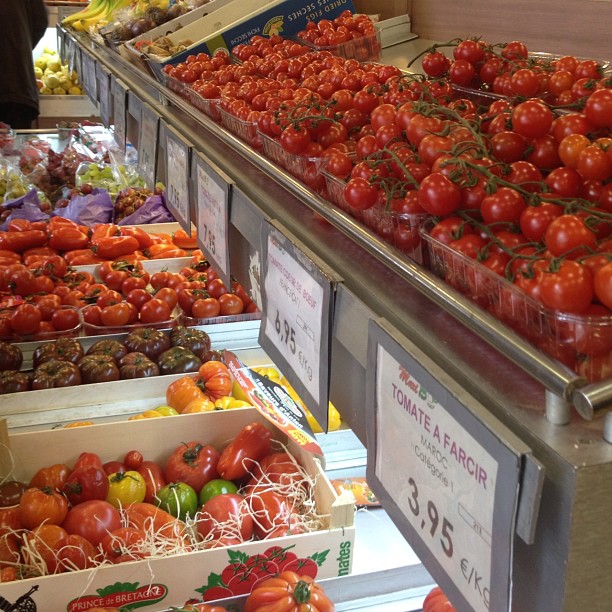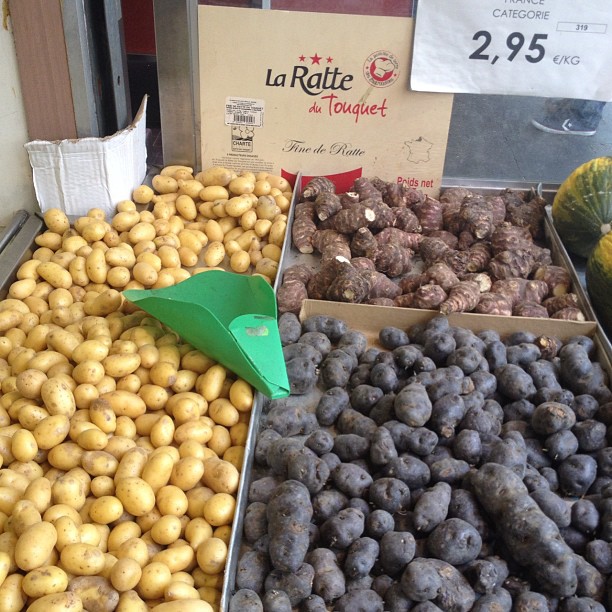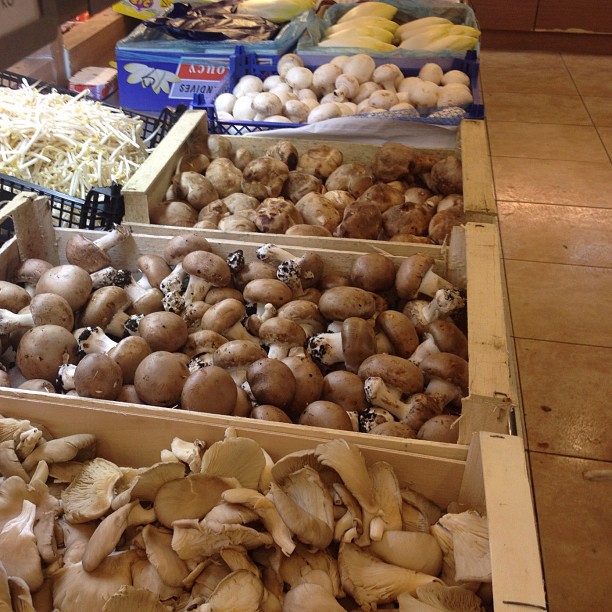 Armed with this newly acquired knowledge I promised myself that I would walk into the first dairy shop I saw next time I was in Paris and charm my way into a long conversation about Camembert.
The truth is everything that David Lebovitz said was true. A parisian friend took me grocery shopping this Sunday morning and the experience was truly fantastic. It's beautiful to see so many people be so passionate about what they do, from the Cheese shop keeper who insisted on making us taste everything, to the butcher who prepared our leg of lamb so lovingly.
Caviste | Wine shop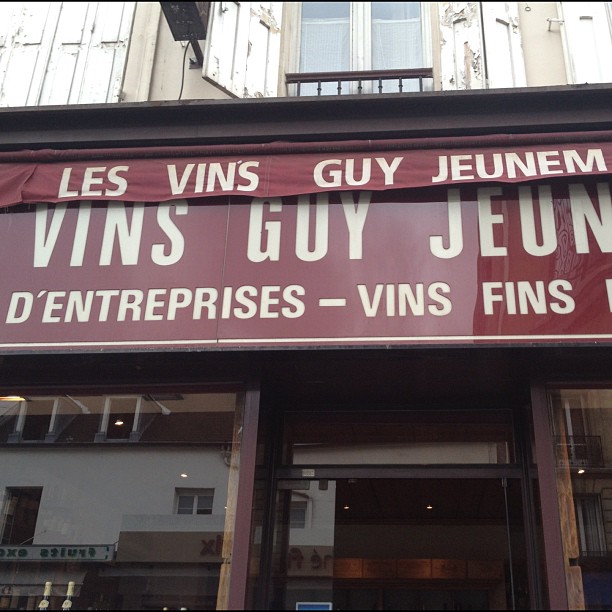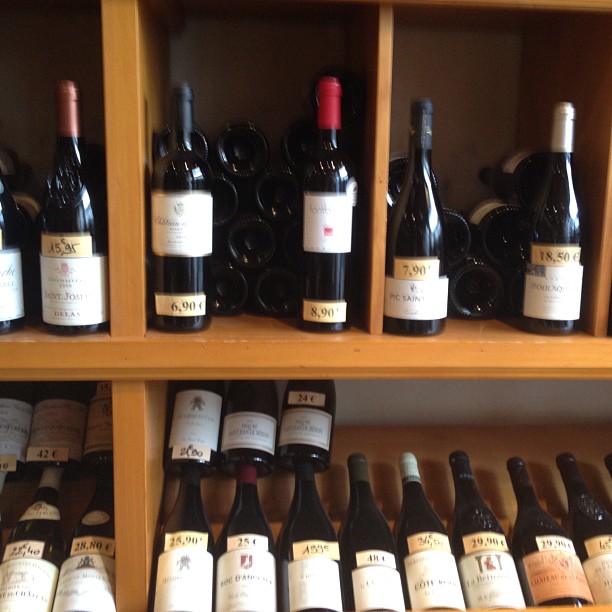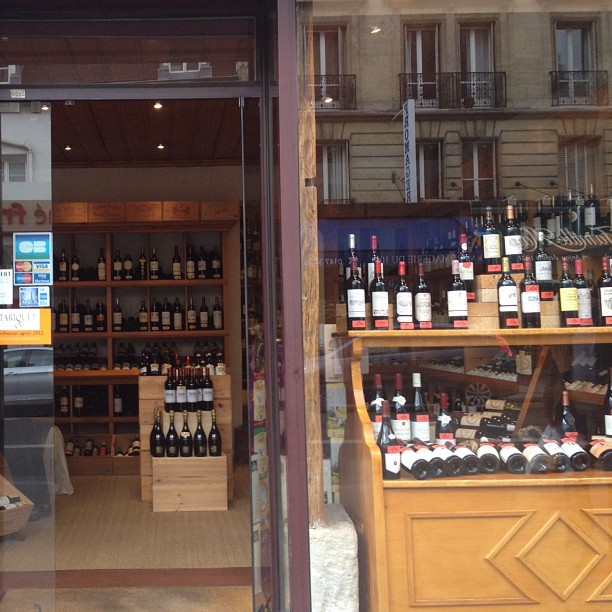 We came back home with armfuls of groceries and had the best time preparing lunch for a party of six and I can't help but think that some of the positive energy that each shop keeper gave us went into that delicious meal.
Boucher | Butcher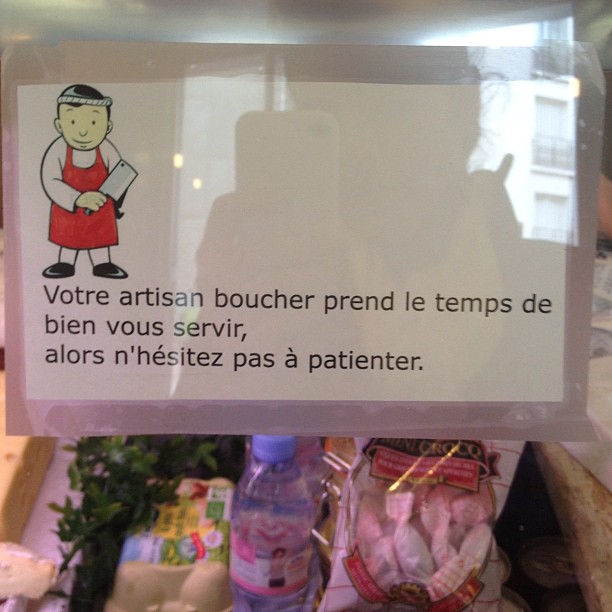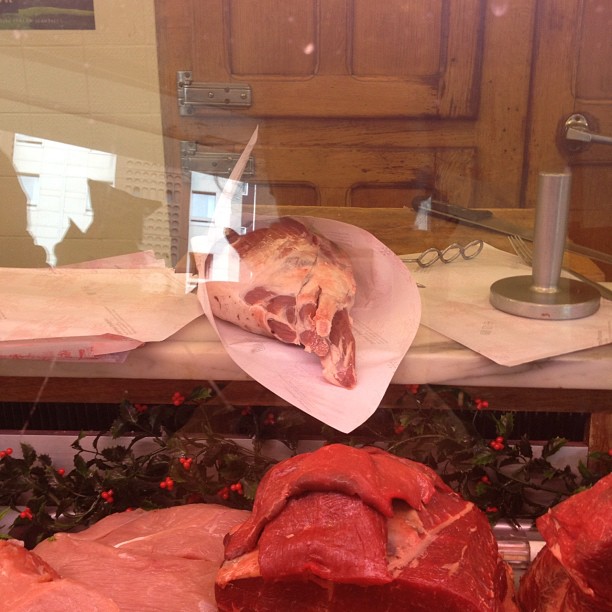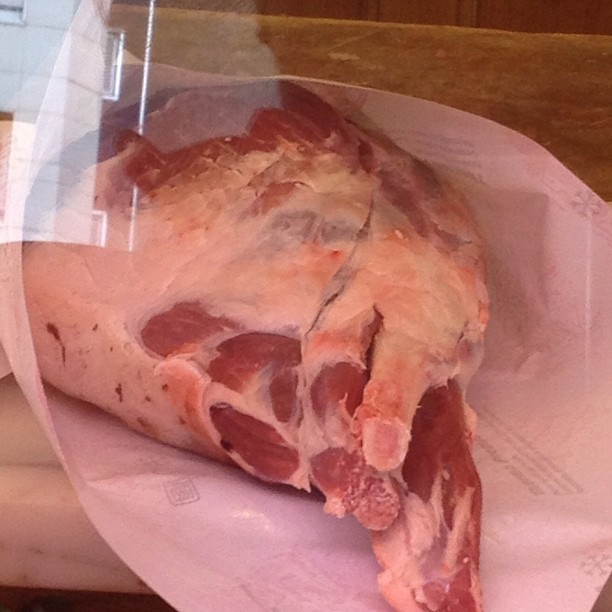 Boulanger | Baker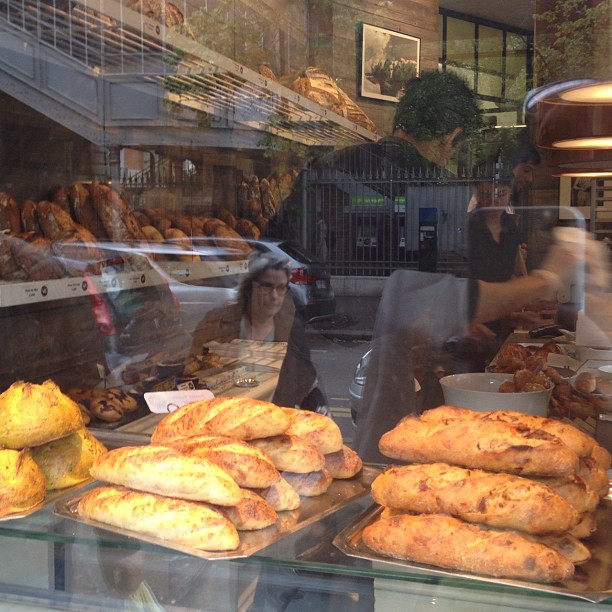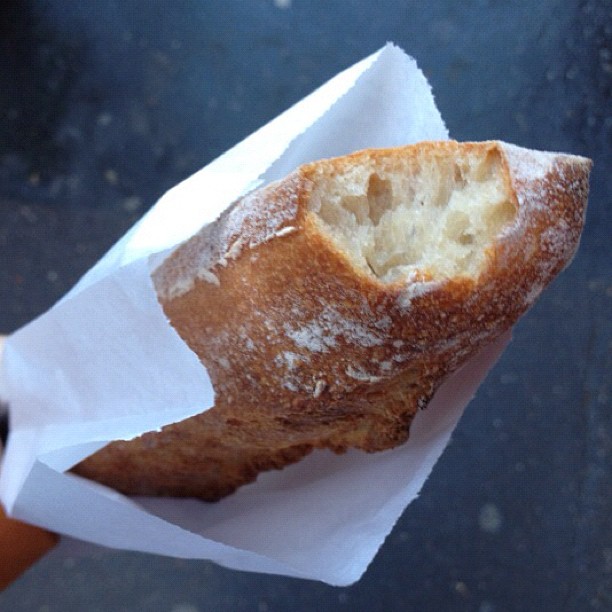 Extra info
We did most of our shopping on Rue le Courbe and ended up buying:
1/ Cheeses : (25 euros)
– Swiss gruyere – etivaz
– Camembert
– Clacbitou
– Epoisse
2/ Vegetables: (25 euros)
– Tomatoes
– New potatoes
– Pears
– Sucrine
– Rocket leaves
– Ceps
3/ Wine : (23 euros)
– 2 bottles of bourgogne wine
4/ Meat: (65 euros)
– Leg of Lamb
– Duck terrine
5/ Bread: (2 euros)
Next up I will be visiting G. Detou ( a wordplay meaning I sell everything in french).
Poissonier | Fish merchant